Sedation Dentistry – Richardson, TX
Enjoy a Comfortable Visit with Sedation Dentistry
Does the thought of visiting your dentist give you anxiety? Maybe you have an invasive procedure coming up and you worry about feeling pain? No matter the reason, EPO Dental Specialists can help you relax and enjoy a pain-free visit with sedation dentistry in Richardson. Our team of experts is specially trained to safely administer the ideal sedative to ensure your comfort during your visit.
What is Sedation Dentistry?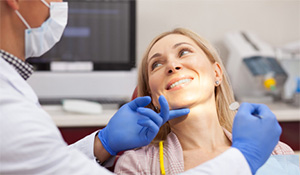 Sedation dentistry involves the use of medication to help patients relax during dental appointments or procedures. Contrary to common belief, you are not asleep while you are sedated. Instead, you reach a deep level of relaxation to the point you may fall asleep; however, you can still respond to the dentist's cues.
Sedation dentistry is beneficial for those who have unique circumstances that prevent them from enjoying their time in the dental chair such as:
Dental-related fears or anxieties.
Strong gag reflex.
Difficulty keeping the jaw open.
Difficulty laying in one position.
Need multiple or invasive procedures.
Types of Sedation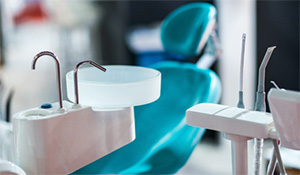 Your endodontist in Richardson determines which type of sedation best meets your needs during an initial consultation. Our office offers 3 types to meet your needs.
Nitrous Oxide
Better known as "laughing gas," nitrous oxide is an inhaled sedative that is delivered through a mask that is worn over your nose. It consists of a mixture of the sedative and oxygen to help you relax. The amount administered is easily controlled to cater it to your individual needs. After your appointment, the gas is turned off and its effects quickly dissipate.
Learn More About Nitrous Oxide Sedation
Oral Sedation
Oral sedation is a prescribed medication that can range from minimal to moderate in strength. It is given about one hour before your appointment to help you relax. You may feel a bit drowsy. You may even fall asleep, but you can be awakened easily. It can take a couple hours for the sedative to wear off, so you will need someone to drive you home from your appointment.
IV Sedation
The sedative is delivered intravenously, which allows us to control the amount that is administered. It takes effect quickly, allowing your fears and anxieties to fade away. You will reach a high level of relaxation to the point you will not be aware of the sights, sounds, or smells of the office. You will not feel any pain or discomfort. In some cases, you may not even remember the appointment. After your procedure, the sedative is stopped, and it will take a few hours for its effects to dissipate. You will need a friend or loved one to drive you home, and it is best to limit your activities for the remainder of the day.
Sedation Dentistry FAQ's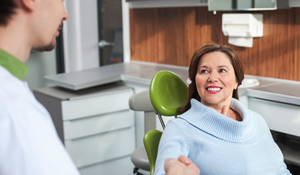 Still wondering whether sedation dentistry is right for you? It's important that you feel comfortable with the treatment your sedation dentist in Richardson provides, so if you have any concerns, don't hesitate to speak up. Here are some common questions that patients have asked in the past; feel free to let us know if you have some of your own!
Does a Doctor Need to Be Licensed to Use Sedation Dentistry?
While most dental professionals can use nitrous oxide, most of the United States (including Texas) requires a permit to perform other forms of sedation such as IV sedation. At EPO Dental Specialists, our experts have the training and qualifications to administer nitrous oxide, oral sedation and IV sedation depending on your needs. You can rest assured that you're receiving treatment from a professional who's highly experienced and knowledgeable about the care they're providing.
Is Sedation Dentistry Safe?
In general, the different methods of sedation are safe and effective as long as they are being administered appropriately by the dentist. For example, if you're receiving nitrous oxide to help you relax, we can control the amount you receive throughout the procedure. We can also adjust the level of sedation when using an IV and carefully measure the appropriate amount of medication needed for oral sedation. Before your treatment begins, we'll take the time to talk with you about your situation so that we can recommend the sedation option that will work best for you.
Will You Feel Anything During the Treatment?
Most patients will not feel anything when receiving sedation while undergoing a dental procedure. There is typically little discomfort if any; at most you'll feel some pressure while the tooth is being worked on. In fact, depending on the method used, you might not even remember the actual treatment at all! That said, for procedures like root canal therapy, there will be some discomfort and/or sensitivity once the anesthesia wears off. In most cases, though, regular painkillers like ibuprofen are enough to control any pain over the next few days.
What Do I Need to Do to Prepare for Sedation?
We'll give you instructions on preparing your body to receive sedation. For example, if nitrous oxide is used, we'll usually recommend that you only eat light meals within three hours of the procedure to reduce the chances of nausea or vomiting. On the other hand, patients receiving IV sedation shouldn't have anything to eat or drink at all for at least six hours before their appointment. They'll also need to make arrangements to be driven home afterwards.
Will I Fall Sleep?
Despite the fact sedation dentistry has also been caused "sleep dentistry," its purpose isn't to actually put you to sleep. You'll be very calm and relaxed, but you won't be unconscious. In fact, patients who receive nitrous oxide or certain levels of oral sedation will still be able to answer questions or follow simple instructions. As noted above, oral sedation can sometimes make you drowsy enough to fall asleep, but you can still be woken up with a gentle shake.
Sit Back and Relax!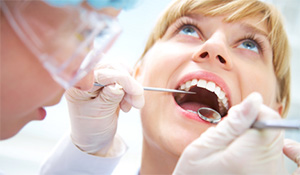 If an upcoming dental appointment is making you feel uneasy, we can help you conquer your anxieties to ensure a comfortable visit with sedation dentistry. Contact our office today to schedule a consultation.