Richardson Retainer Instructions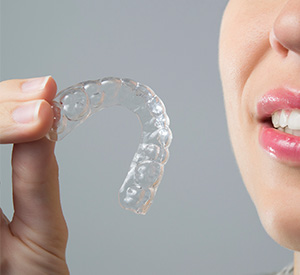 The retainer is an essential aspect of orthodontic treatment. As the name suggests, the purpose of the retainer is to retain the spacing and positioning of the teeth following orthodontic realignment. Following orthodontic treatment, you should follow the retainer instructions below:
Wear all day and night for six months
After the initial six months, retainers should be worn every night (at least 8 hours) for six months
After the first post-treatment year, you'll need to wear your retainer for two or three nights each week for the rest of your life to maintain your orthodontic results
Clean your retainer using a soft bristled toothbrush and a small amount of toothpaste every time you brush your teeth
Retainer Emergencies
If you experience an emergency with your retainer, please don't hesitate to contact EPO Dental Specialists right away. You can also review the following list of retainer emergencies and what to do to protect your oral health if they occur:
Broken Retainer – call us right away since not wearing the retainer can lead to dental shifting, but you should not wear a broken retainer. If the retainer is fixed into position on your teeth, cover any sharp pieces with braces wax to protect your other dental structures.
Lost Retainer – make an appointment as soon as possible to have new one crafted, and be sure to look for your retainer.
Loose Retainer – we may be able to repair the retainer, so schedule an appointment with our team. If we can't correct your retainer, we'll capture the necessary information to craft a new retainer.