Post-operative Instructions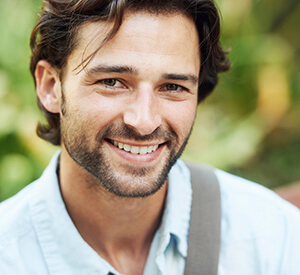 In order avoid discomfort or adverse side effects following any surgical treatment, you should follow all of the post-operative instructions closely. These post-operative care techniques will help you avoid adverse effects and accelerate your healing time following treatment.
Pain Medications
You should expect some mild to moderate discomfort following a surgical procedure. In most cases, over the counter pain medications will be adequate to relieve pain. We recommend a combination of acetaminophen and ibuprofen. Every four to six hours, we encourage you to take three ibuprofen pills and two acetaminophen.
For those who undergo more invasive surgical treatments, we may prescribe pain relievers. Those that contain acetaminophen such as Percocet, hydrocodone, Vicodin, and Tylenol with codeine, should not be taken with additional over the counter products that contain acetaminophen. Otherwise, you should take your pain medication as prescribed with plenty of water and at least a small meal. If you take prescription pain medications on an empty stomach, you'll likely experience nausea.
Antibiotics
We may prescribe antibiotics following your surgery. Be sure to take all of your antibiotics as directed. You should not have any "extra" antibiotics left over. Always take oral antibiotics with plenty of water and at least a light meal. If you are prescribed oral contraceptives, antibiotics may decrease their effectiveness.
Swelling
Some minor swelling is normal following a surgical procedure. However, if it does not significantly improve in the first few days following treatment, you should contact us right away. We encourage you to use ice packs to relieve pain and reduce swelling in the first 48 hours following your procedure. Apply an ice pack or cold compress at twenty minute intervals.
Bleeding
Most patients experience a little bit of bleeding for the first few hours following treatment. If you notice bleeding that seems excessive or lasts longer than twenty four hours, please let us know right away. Some first aid treatments you can attempt to slow bleeding include:
Elevate your head above your heart while laying down
Use damp cloths or moistened gauze to apply pressure to the treated area at twenty minute intervals (20 on/20 off)
Use cold compresses or ice packs at twenty minute intervals (20 on/20 off)
Use a damp tea bag covered in gauze or a clean cloth to apply pressure at twenty minute intervals (20 on/20 off)
If you're still unable to slow or completely stop the bleeding, please reach out to the EPO Dental Specialists team right away
Dressing
We'll place a dressing that should stay in place for a day or more following your treatment. If you experience discomfort or the dressing comes undone before we indicate it should, contact our team right away.
Diet
The day after your treatment, you'll need to avoid hot foods or liquids as these can irritate the treatment site or damage the protective dressings. Every patient is different, but most patients need to spend a few days eating soft foods like oatmeal, soups, and mashed potatoes and chewing on the opposite side of the mouth from the treatment site. Slowly introduce a more varied diet, but take your time and respond as necessary if you experience any pain.
Smoking
For at least the first two weeks after your surgery, avoid smoking or using tobacco. This will delay the healing process, and it can lead to infection or damage to the treatment site.
Alcohol
Never drink alcohol while on prescription medication especially pain relievers or antibiotics as your body's response to this combination of stimulants can be unpredictable.
Rinsing
For at least a day after your surgery, do not use mouth rinses around the treated area. For the first few days following your initial twenty four hours of rest, you can dilute your mouthwash (2 parts water to 1 part mouth rinse) to clean the treatment site.
Brushing
Avoid brushing or flossing around the treated area in the first twenty four hours following your surgical visit.
Suture Removal
Some stitches are absorbed into the natural tissue or dissolve on their own. For those who need suture removal, you should experience very little discomfort for the first few days following your surgery, but you may experience increased discomfort as the tissue heals. Prior to your suture removal appointment, be sure to take any pain medication or antibiotics as indicated. This will ensure your safety and minimize discomfort.