Bone Grafting Procedures in Richardson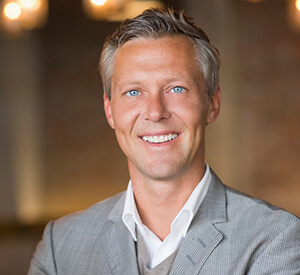 Bone grafting procedures may be necessary to restore oral health when jawbone and supportive alveolar bone density is diminished. This may happen for a number of reasons including tooth loss and aging. When bone density diminishes, teeth can shift, the face can sag, and overall health may be significantly impacted. In order to renew oral health, especially for those patients who want to replace missing teeth using dental implant supported prosthetics. Contact our team to find out more about bone grafting or schedule your dental implant consultation with our Richardson, TX periodontist.
Major Bone Grafting
This is necessary when the jawbone needs to be significantly rebuilt due to malformation or damage and in order to provide adequate structure to support one or more dental implant posts. You may have experienced the loss of bone structure due to tooth loss, gum disease, traumatic facial injury, or those who have naturally inadequate density to support the dental implants. Whatever the reason, major bone grafting makes it possible for us to build up your jawbone. We can use bone tissue from a tissue bank or we can extract the necessary bone from another part of the body.
Sinus Lift Procedure
The maxillary sinus is a large area without bone tissue above your upper teeth. This sinus cavity can make attaching upper dental implants challenging because there is only a thin layer of bone tissue available to support these implants. For that reason, the sinus lift, sometimes called a sinus graft, is a very common form of bone grafting procedure. We simply raise the sinuses and place an additional layer of bone tissue on top of the existing structure. The donor bone and natural structure are attached and covered with a membrane that encourages bone regeneration. You'll need to wait several months following this treatment to allow the existing and added bone tissues to fuse together. This procedure adds time to the dental implant process, but it makes dental implant supported tooth replacement a possibility for numerous patients who would not have been candidates without this preparatory treatment. In some rare cases, we may even be able to save patients time and discomfort by placing the dental implants on the same day as the sinus graft.
Ridge Expansion
Like the name implies, this treatment physically expands the width of the jawbone. This is done by mechanically separating the jawbone and inserting additional bone structure. We then surround the treated area with a mesh that encourages the increase of bone density. When the jaw is too thin to support a dental implant, this procedure can improve the odds that your implant will fuse properly. Typically, you'll need to return a few months after your ridge expansion procedure to have the dental implant placed.
Nerve Repositioning
There is a facial nerve, the inferior alveolar, that delivers sensation to the lower lip and chin and may need to be repositioned before beginning the dental implant process. We will typically only need to reposition this nerve when replacing the lower molars or second set of premolars. This is one of the most invasive forms of dental implant treatment, and any alternative treatments such as blade implants are encouraged prior to beginning nerve repositioning. Following nerve repositioning, nearly every patient experiences temporary or permanent lip or jaw numbness. The procedure itself requires the removal of a small amount of cheek tissue to expose the nerve. We then reposition the nerve to the side of where the dental implant will be placed. In order to limit the impact on the patient's oral and overall health, we'll typically place the implant on the same day. Then, we refill the access site with bone grafting material.