Playing Sports with Braces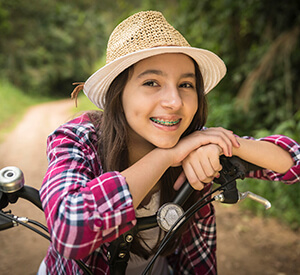 If you're an athlete, you can still straighten your smile using traditional orthodontics. However, we may recommend you take a few extra steps to safeguard your smile including:
Always wear a mouthguard during practices, games, or other competitions.
We typically recommend a professional, custom sportsguard for optimal safety and comfort, but these mouthguards can impede tooth movement. Instead, you'll need to select a softer and more malleable store bought mouthguard.
We can help you evaluate store bought guards, so please don't hesitate to bring your guard along to your visit.
Mouthguards are available over the counter in sporting goods stores or other stores where athletic equipment is sold as well as from online retailers.