Orthodontic Emergency Treatment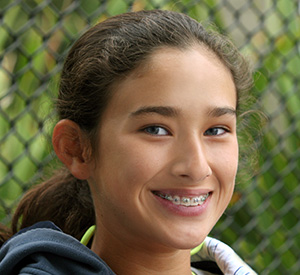 There are numerous situations that may be considered an orthodontic emergency. If you experience any level of pain, broken appliances, loose appliances, or other concerns, please contact our office right away. We'll start you treatment as soon as possible to ensure you're able to continue your orthodontic treatment free from pain or discomfort. Some of the most common emergencies we treat include:
Improperly fitted brackets, wires, bands, retainers, or other orthodontic appliances
Appliances that fall out or become detached due to breakage or brackets or wires that come unglued or dislodged
Sharp edges or wires that can damage surrounding dental tissues should be corrected right away, but if you can't make it into our office, place a small amount of orthodontic wax over the sharp spots
Head gear can become damaged, bent, or broken, and you should discontinue use of this appliance right away when this happens
Head gear may not fit properly into the bands, and when this happens, please refrain from forcing the head gear as this could lead to unnecessary pressure or damage
If a bracket slips or breaks away from the tooth, you'll need to come into our office right away to have it reattached as this can significantly delay the orthodontic progress
The elastic bands may seem easy to replace, but certain bands should only be replaced by the orthodontist to ensure the safety and efficacy of treatment
It's natural to experience some discomfort following adjustment that can be relieved with acetaminophen, but if this becomes unbearable, you should call our team right away
If you experience any of these issues, we encourage you to give our team a call right away. In most cases, we'll be able to help you right away and ensure your treatment stays on track.