Periodontal Care and Gum Therapy in Richardson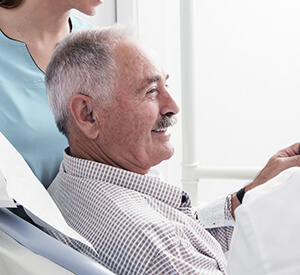 Patients need periodontal care for any number of oral health concerns. The word periodontal is actually a combination of two Latin words: perio which means around and odont which means tooth. The dental specialty of periodontics is the treatment of the supporting soft tissue and bones that surround the tooth. Periodontists like our on staff periodontal specialist, Dr. Yaritza Vazquez, have completed not just doctoral studies in general dentistry, but they have dedicated additional time and training to those procedures and treatments that directly affect these tissues.
Periodontal care preserves the proper function, volume, and density of these supportive oral structures, making it essential in the maintenance of your overall oral health, the appearance of your smile, and the function of your teeth.
More to Explore