Periodontal Care – Richardson, TX
Effective Treatment for Better Gum Health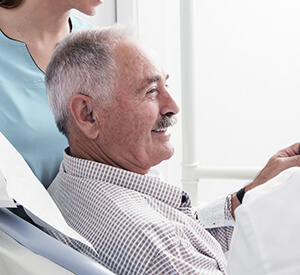 Patients need periodontal care for any number of oral health concerns. The word periodontal is actually a combination of two Latin words: "perio" which means around and "odont" which means tooth. The dental specialty of periodontics is the treatment of the supporting soft tissue and bones that surround the tooth. Our on-staff periodontal specialist, Dr. Yaritza Vazquez, has completed not just doctoral studies in general dentistry, but they have dedicated additional time and training to those procedures and treatments that directly affect these tissues.
Bone Grafting & Regeneration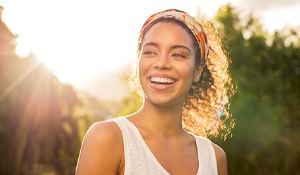 When the jawbone and alveolar bone have significantly deteriorated, our team can help to rebuild your natural structure through the use of bone grafting or bone regeneration. The former uses bone from another area of your body (or a tissue bank) in combination with existing bone to strengthen and support your smile. The latter uses a membrane that is placed over a particular area of your bone. It will be absorbed to improve the structure and stability of your jawbone.
Learn More About Bone GraftingLearn More About Bone Regeneration
Gum Disease Therapy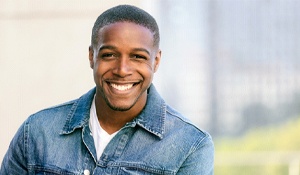 If you are showing signs of reddening gums that are inflamed and bleeding when brushing or flossing, you may be in the early stages of gingivitis. Although these symptoms can be reversed with regular cleanings and proper at-home oral hygiene techniques, gum disease can quickly advance if left untreated, resulting in periodontitis and more complex care. Using proven methods of gum disease therapy, you may be recommended for a deep cleaning treatment and/or topical antibiotics to improve your gum health.
Learn More About Gum Disease Therapy
Cosmetic Periodontics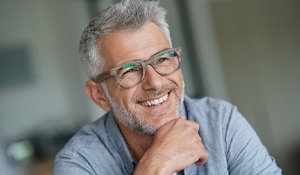 If periodontal disease has left you with receding gums, you don't need to assume your current aesthetics will remain permanent. Fortunately, with the help of cosmetic periodontics, we can perform various procedures using a soft tissue laser that will improve the appearance of your gum line and offer a more pleasing aesthetic. With the help of a gum graft, we can cover exposed tooth roots and reduce sensitivity, allowing you to enjoy a healthier, fully functional, and more beautiful smile.
Explore Your Cosmetic Periodontics Options
Crown Lengthening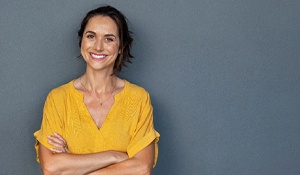 If you have an excess of gum tissue that is causing your teeth to appear short, or you need additional tooth structure to ensure the success of a customized dental restoration (i.e., crown), the team at EPO Dental Specialists can perform what is known as crown lengthening. Using a soft tissue laser, we can easily remove unnecessary tissue around the tooth, creating a more even appearance and allowing more of your natural tooth structure to be exposed. This will ensure your dental crown remains firmly in place for years to come.
Discover More About Crown Lengthening
Dental Implant Placement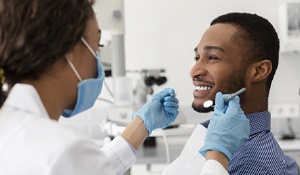 If you are missing one, multiples, or all your teeth along an arch, Dr. Vazquez is the go-to expert for dental implant placement. As a trusted periodontist in Richardson, she possesses advanced training to surgically place and restore your smile using high-quality titanium posts and beautifully-crafted dental restorations. No matter if you need an implant crown, bridge, or partial or full denture, she can deliver safe and effective results that are known to have a 90-95% success rate after 10 years!
Learn More About Dental Implant Placement
Oral Pathology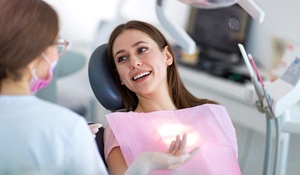 Recognizing signs that can be associated with oral cancer, cysts, and other gum-related problems is an important part of maintaining good oral health. With the help of oral pathology, we can check for discolored areas of your soft tissues, lumps or raised areas, bleeding oral sores, and discuss any difficulties you may be having when it comes to chewing, swallowing, or experiencing a sore throat. By testing potentially problematic areas of your mouth, we can provide an early diagnosis and put you on the path to successful treatment as soon as possible.
Find Our More About Oral Pathology
Additional Periodontal Services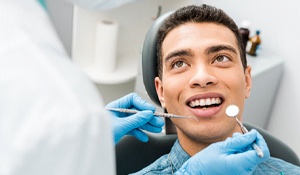 We offer a wide range of other services, including the following:
Gingival Grafting
Oral Hygiene
Osseous Surgery
Gum Surgery
Ridge Preservation
Scaling & Root Planing
And more!