Pain Management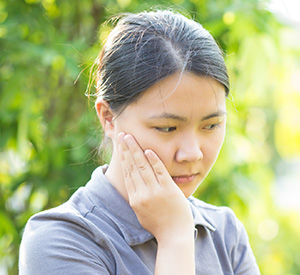 The advancements in orthodontic treatment have made today's traditional braces much more comfortable, but if you ever do experience discomfort, there are a number of steps you can take to alleviate pain including:
You can use over the counter pain relief medications as directed on the packaging when you experience discomfort from the tightening of wires, rubber bands, or soft tissue irritation from brackets or wires.
We encourage our patients to use acetaminophen (Tylenol) rather than NSAID pain relievers as these can decrease the rate of tooth movement according to dental research, and further research indicates acetaminophen is just as affective in relieving orthodontic treatment pain.
Starting to use rubber bands with your braces or changing to larger bands are some of the most common causes of discomfort, and in most cases, patients get used to the additional pressure after a few hours. If you do experience discomfort that does not abate, take acetaminophen. You can also remove the rubber bands for a few minutes. If the pain is unbearable, please contact the orthodontist.