A Dedicated
Team of Specialists
Committed to the Best
When North Dallas friends and neighbors need the absolute best care in endodontics, periodontics and orthodontics — they turn to EPO Dental Specialists. Our team is trusted by DFW's top dental professionals, and we work with your personal dentist to ensure treatment always exceeds expectations in quality, comfort and service. For those in need of a root canal, dental implants, gum disease treatment or orthodontic braces — our doctors use the latest techniques, materials and technologies to meet your smile goals.
+
Modern Endodontic Care
Save Your Natural Teeth
Not all root canals are created equal — and cases referred to an endodontic specialist like Dr. Javier Ortiz require advanced clinical experience and a mastery of finite, specialized tools. Dr. Ortiz is specially trained to handle complex root canal treatments, re-treatments, trauma treatment and endodontic surgery using state-of-the-art dental technology. If your dentist has referred you to our office for root canal treatment — welcome. If you are searching for an endodontist on your own, please explore Dr. Ortiz's credentials and contact us to learn more.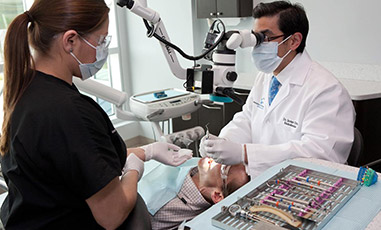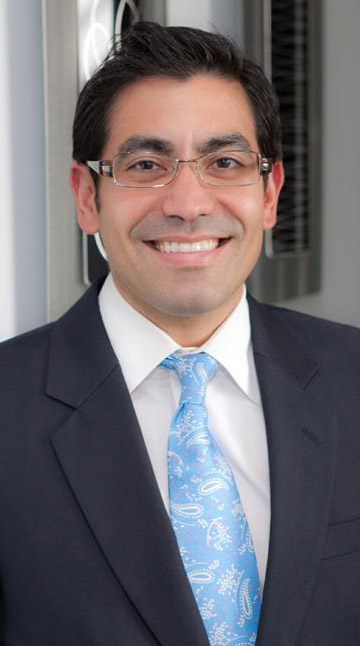 +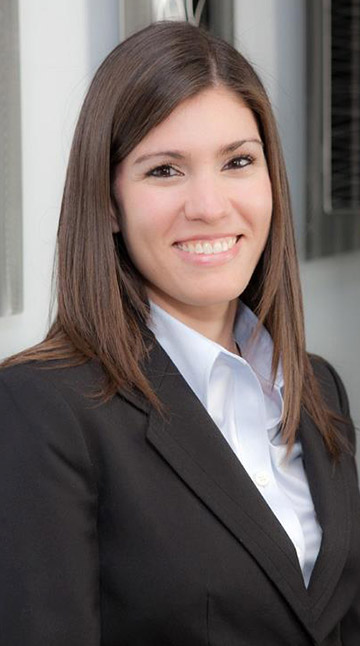 Refreshing Periodontal Care
Healthier, More Attractive Smiles
Periodontal (gum) disease affects one in every two adults in the United States. Think about that for a moment: if you do not have gum disease — chances are at least one other adult in your household does. Most cases eventually brought to our Board-Certified periodontist, Dr. Yaritza Vazquez, are quite advanced and require specialized, professional skill to treat and eliminate further progression. Dr. Vazquez is also trained in the placement and restoration of dental implants, in addition to other advanced cosmetic treatments.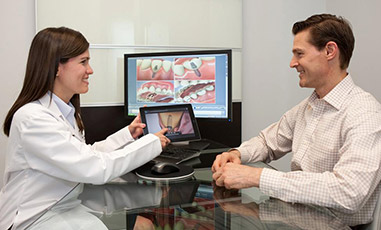 +
Complete Orthodontic Care
Straighten Teeth Your Way
For patients desiring straighter teeth: the benefits are undeniably clear. A properly aligned bite not only looks better cosmetically — it can also dramatically improve several aspects of overall health and wellbeing. The care of a certified orthodontist such as Dr. Jan Ortiz is crucial in meeting your personal smile goals, in addition to preserving wellness. From traditional orthodontics to Invisalign® clear braces to advanced surgical treatment — the care of a specialist ensures results are not only cosmetically appealing, but also long-lasting.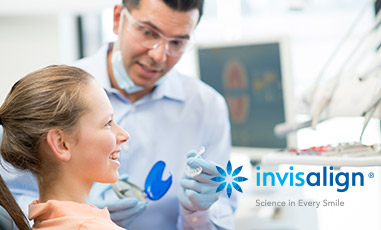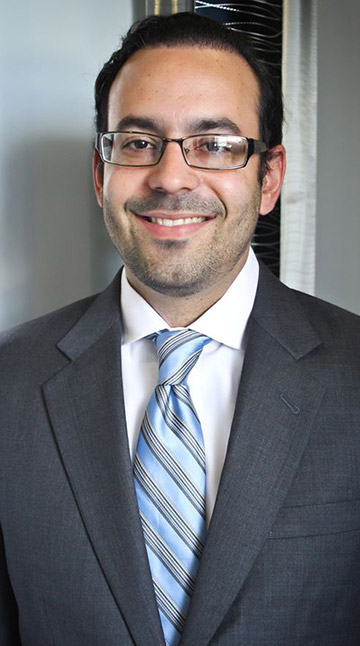 What Patients Are Saying
"LOVE THEM!!! As soon as we walked into their office a couple of years ago and felt the warmth of their staff and orthodontists, we knew that was the place to take care of our 3 daughters. They are so professional, really put your needs first, and above all are very accommodating. We are truly blessed to have found them."
Adriana T., Richardson, TX Source: Google+
"Dr. Ortiz, Dr. Vasquez and Dr. Ortiz are some of the most hardworking professionals that I have ever met. They go for perfection! I would go to EPO in a heartbeat if I ever need an implant, braces or a root canal."
Daniela T., Dallas, TX Source: Facebook
"I have finally found THE dental office that makes me feel at ease. Dr. Vasquez is always kind and gentle. The ladies up front always greet me with a smile and hello. Such an amazing dental experience from someone who had a fear of the dentist. I've recommended to all my friends."
Sony A., Frisco, TX Source: Google+
Dental Insurance Welcome
Affordable Financing Available
EPO Dental Specialists is an in-network provider with most dental insurance, including: Delta Dental, Guardian, Humana, Cigna, United Healthcare, Ameritas, Metlife, BlueCross BlueShield and many more. Affordable CareCredit monthly financing is also available.