Dental Implant Failure & Salvage – Richardson, TX
Protecting Your Smile When Dental Implants Fail
Even though dental implant placement has a success rate of 95%, you still need to be prepared to act if something goes wrong with your newly restored smile. We urge you to call us immediately if you notice any signs that your dental implants may have failed. Dr. Vazquez can take a closer look at your implant post and the area around it to narrow down what caused the problem and determine what steps should be taken to address it.
Why Choose EPO Dental Specialists for Dental Implant Salvage?
Trustworthy, Highly Trained Specialists
State-of-the-Art Technology
Gentle, Welcoming Team
Why Do Dental Implants Fail?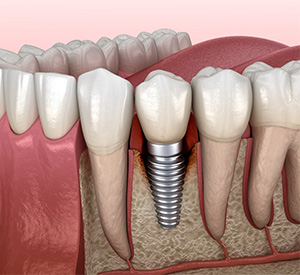 In many cases, dental implant failure is due to peri-implantitis. This is a condition where the tissues around the implant posts have become infected, resulting in bone loss as well as the gum tissues pulling away. A lack of healthy tissue will eventually result in the implant posts coming loose.
Other issues that could lead to dental implant failure include unsuccessful osseointegration, physical trauma involving the face, and certain medical conditions.
Symptoms of Failed Dental Implants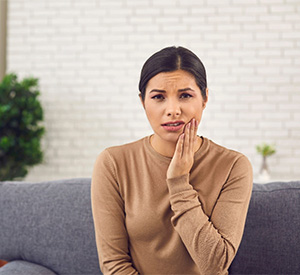 Dental implants can potentially fail shortly after being placed in the mouth. In other cases, problems may not occur until years later. Regardless of whether you're experiencing early or late dental implant failure, you are likely to notice a number of warning signs, including:
Severe pain that doesn't seem to go away.
Implant posts that feel like they have come loose.
Swollen or bleeding gum tissue.
Suddenly having a hard time biting and chewing your food.
How Dental Implant Salvage Works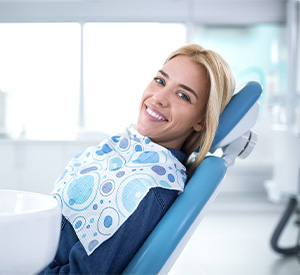 We'll begin by performing a careful examination of your mouth in order to determine what caused your dental implant to fail. The next steps will depend on the situation. For example, if you are suffering from peri-implantitis, it may be possible to treat the infection while leaving the implant posts in place. On the other hand, if facial trauma has occurred, it may be necessary to take your dental implants out of your mouth to give the area a chance to heal.
Even if you do need to have your dental implants removed, you may be eligible to have new ones placed once the underlying issues have been resolved.