Gum Surgery: What to Expect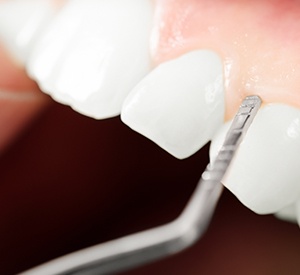 Healthy smiles require more than just cavity prevention. If you have injured the gums or developed an infection/gum disease, you may need to have surgery to correct the issue and get your smile back on track as soon as possible. Early intervention is important for any periodontal problem, so visiting your dentist frequently for routine checkups is the key to ensuring that issues are caught almost as soon as they develop.
If your dentist recommends gum surgery, there is no reason to panic. Trusting an expert like the team at EPO Dental specialists will set you up to receive the very best care. Keep reading to learn more about the most common types of gum surgeries and what you can expect with each.
Pocket Reduction
Gum disease is signified by spaces of bacteria and infection that develop between the teeth and gums. Cleaning out these periodontal pockets is the key to treating the problem. Sometimes, the infection has progressed so much that significant tissue has been lost and the pockets are very deep. If this is the case, you may require a pocket reduction procedure. This is when your periodontist folds back the gum tissue and removes all the infected tissue and bacteria. Then, the tissue is secured against the teeth.
Gum Grafts
Gum disease causes the gums to recede from where they should be against the teeth, exposing the tooth's root and leading to sensitivity and cosmetic issues. If this is the case with your smile, a gum graft can help. Your periodontist will remove healthy periodontal tissue from elsewhere in your mouth and sew it to the area where it is lacking. This procedure improves gum health and also enhances the appearance of the smile after gum disease.
Crown Lengthening
If a tooth is too short due to injury or wear and tear, a crown lengthening procedure may be required to repair it. This may also be the case for a gummy smile, when too much periodontal tissue is covering up the white tooth enamel. Whatever the reason for this procedure, your periodontist will carefully remove the excess tissue to create more space for restorative dentistry or to improve the aesthetics of the smile.
Periodontal Regeneration
This procedure is typically performed along with a pocket reduction procedure (see above). After all bacteria has been removed from the periodontal pockets, regenerating cells and membranes are placed in the empty space and the periodontal tissue is placed back. Healthy periodontal tissue should gradually grow back over the course of a few months.
What to Expect with Gum Surgery
You will not experience any pain during your periodontal procedure thanks to help from local anesthesia and possibly additional sedation as needed. After the treatment is complete, you may notice minor swelling, discomfort, and minimal bleeding. Follow our post-op instructions to enjoy a speedy and comfortable recovery. With plenty of rest and relaxation, you should be enjoying your normal diet and feeling great again after just a day or two. If your symptoms worsen or do not improve, do not hesitate to get in touch with our office.