CHIP/Medicaid Dental – Richardson, TX
Get a Healthy Smile for Affordable Rates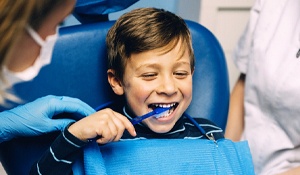 Brushing and flossing are critical to preserving a healthy smile, but your oral hygiene habits are only half of the care you need. The American Dental Association also recommends you see your dentist at least twice a year for a cleaning and checkup, but one-third of Americans don't maintain these visits. Often, the fear of a large dental bill prevents many people from visiting their dentist. At EPO Dental Specialists, we believe everyone should have access to affordable dental care. We accept CHIP and Medicaid Dental in Richardson to create generations of healthy smiles.
Medicaid/CHIP Coverage Availability & Fees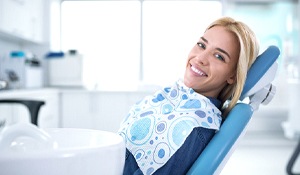 The mouth is often referred to as the "gateway to the body" because your oral and general health are linked to one another. As a result, regular dental care keeps your teeth and gums healthy while also reducing the risk of certain medical conditions, like heart disease. The best way to keep your smile healthy relies on prevention.
It is best to have a professional cleaning and a comprehensive checkup at least twice a year. This keeps your smile healthy to reduce your overall dental expenses. In fact, every $1 spent on prevention can reduce your restorative and emergency dental costs by $8 to $50. CHIP and Medicaid provide affordable dental care to many families in the area.
CHIP is designed for families who cannot afford to purchase private insurance but don't qualify for Medicaid. It covers children under the age of 18 years old. After paying small enrollment fees and co-payments that are income-based, the coverage pays a portion of the cost of the treatment. Your responsible portions should not be more than 5% of your family's income.
Medicaid gives you access to a large network of dentists and specialists in the community. Medicaid provides comprehensive dental services for children under 21 years of age. This includes routine exams, x-rays, cleanings, orthodontics, and more. The services covered under Medicaid Dental for adults varies depending on the plan you're enrolled in. If you aren't sure how your coverage works, a member of our team is here to help you.
Your Insurance Specialist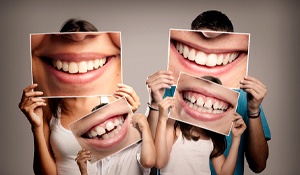 We understand dental insurance can be confusing. There are certain limits, requirements, and guidelines you must abide by. Our dental team knows the ins and outs of insurance, even Medicaid and CHIP. We work on your behalf with the insurance carriers to file the necessary claims and paperwork. We'll help you stay within your coverage to get the affordable dental care you and your children need. Our team takes the time to explain how your benefits are being used to maximize your coverage.
If there is a time when a treatment exceeds your allowable benefits, we accept a variety of payment options, including third-party financing with CareCredit. We'll find the solutions you need to keep your family's oral health a priority while staying within your budget.
If you have questions about your insurance coverage, or if you need to schedule an appointment, contact our office today.