Richardson Orthodontic Treatment Options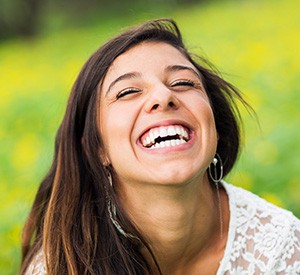 A straighter smile doesn't just look and feel great, it's actually healthier and functions better. At any age, the EPO Dental Specialists team is here to help our patients create flawless, healthy smiles with orthodontic treatments. If you're interested in learning more about our orthodontic treatment options, call our Richardson dental team to schedule an orthodontic consultation today. During your consultation appointment, we'll evaluate your smile and make recommendations for the orthodontic solution that meets your needs.
Our Orthodontic Treatment Options
We offer a wide range of orthodontic treatments. Every patient has unique orthodontic needs, and our skilled orthodontist, Dr. Jan Ortiz, can provide our patients with all of the orthodontic treatments they may need to achieve their desired results. When patients hear the word orthodontics, they typically imagine an adolescent with metal brackets and wires. However, we can provide orthodontic treatment for kids and adults as well as teens. Our orthodontic treatment options include:
Early Orthodontic Treatment
Sometimes referred to as phase I orthodontics, early intervention orthodontic treatments are those that provide treatment for patients who still have numerous primary (baby) teeth. We may begin these treatments as early as six or seven years of age, but most patients begin early intervention at age eight or older. Our goal in early intervention is to modify natural development to encourage permanent teeth to develop in proper alignment.
Learn more about Early Orthodontic Treatment
Traditional Bracket & Wire Braces
Still one of the most effective orthodontic options, traditional bracket and wire braces allow us to shift the smile into proper alignment. Even the most advanced misalignment can be corrected with bracket and wire braces. We offer metal, tooth-colored, and clear brackets as well as lingual braces attached to the backs of the teeth. There are a variety of bracket and wire orthodontic solutions, and we can help you find the right treatment to meet your unique needs.
Learn more about Traditional Braces
Invisalign Clear Braces
If you want to straighten your smile without the hassle of bracket and wire braces, Invisalign clear braces may be the best treatment option. Each set of clear aligners represent the smile one step closer to the desired end result. Patients simply wear each set of aligners for about two weeks at a time, and exchange them for the next set in the series. With checkup appointments every six to eight weeks, the entire Invisalign process is typically completed in a year or less.
Advanced Orthodontic Options
In addition to these traditional orthodontic treatments, we also provide a wide range of more advanced orthodontics. If patients have significantly malformed jaws or facial structures, we may want to surgically repair the alignment of the smile through surgical orthodontics. Limited orthodontics treatments may be recommended for patients who do not need full mouth realignment. A limited orthodontic plan can target any area of the smile – the front teeth, back teeth, or just the spacing of teeth. Interdisciplinary orthodontic treatment plans include services from a variety of specialists in order to ensure patients' orthodontic plan is fast, comfortable, and effective. One of the most commonly recommended interdisciplinary orthodontic treatments is the Piezo incision orthodontic treatment. A periodontist will create small incisions that accelerate the orthodontic treatment process.
Learn more about Surgical Orthodontics
Learn more about Limited Orthodontics
Learn more about Interdisciplinary Orthodontics
More to Explore